Everything is indeed digital these days, from our artwork to events and marketing, but what about real estate? Is it possible to buy a piece of land virtually? Yes, you can purchase lands virtually, and their sales have been growing at an accelerated rate. The concept is known as – Metaverse Real Estate.
Millions of dollars are being paid for a plot of metaverse land. The raised price and heightened demand are because it provides new horizons to explore.
For instance, Grand View Research depicted that the global real estate industry was valued at around USD 3.69 trillion in 2021 and is expected to grow at a CAGR of 5.2% till 2030. Now imagine how huge the real estate industry is and why it would never leave any opportunity to add more assets.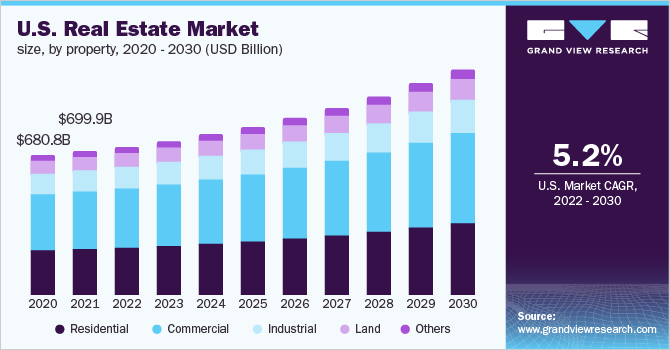 Many investors have sensed the growth potential and are investing at an early stage to be a more significant part of the virtual real estate industry later on.
But what strikes everyone the most is – what exactly is metaverse real estate? How are people buying land in a space that doesn't even exist? We will be discussing everything In this article. So, read on to know more. 
What is Metaverse Real Estate & How Does it Work?
Metaverse real estate is a virtual ecosystem that replicates real-world circumstances. It combines augmented reality (AR), virtual reality (VR), AI, and video to create a virtual space where people can interact, play, attend events, and communicate virtually, just like in the real world. Every piece of land in the metaverse has a distinctiveness and can not be replicated. These assets are computer-generated and programmable, allowing users to interact with them as they would in real life. 
As in the real world, the price and demand of metaverse real estate properties depend on demand and supply fundamentals. The more people are interested in a piece of virtual land, the more its price will be. Property location will also have a similar impact.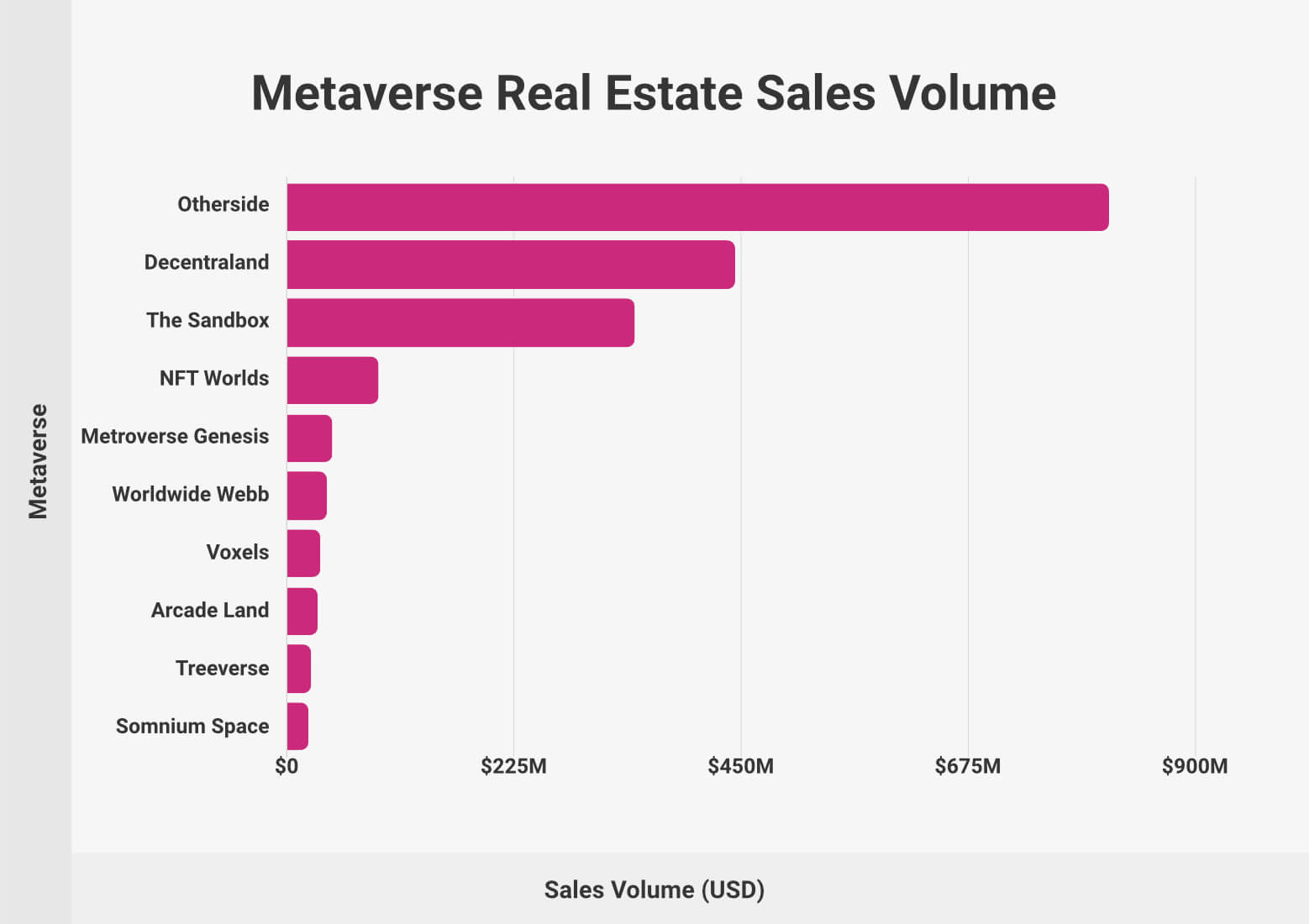 The Differences
However, a few distinctions between these two worlds are noticeable, and the biggest one is how investors purchase land. In the virtual world, cryptocurrency buys land instead of dollars. The land is bought as non-fungible tokens (NFTs) using cryptocurrencies like Bitcoin, Ethereum, etc.
Individuals who desire to purchase a property can choose the one they like, connect their wallets to the platform they're using and finally make a payment. After the transaction, a blockchain code is given as evidence of ownership instead of a title deed.
These are tradeable digital assets with recorded ownership on the blockchain, a decentralized, permanent ledger for tracking asset history. Due to its inherent nature and architecture, data on a blockchain is resistant to any changes. Further, the data can be sold through an external exchange or the metaverse ecosystem if someone wants to sell the land. 
The Market Value of Metaverse Real Estate 
The CEO of Tokens.com, Andrew Kiguel, told CNBC, "[Digital real estate] prices have gone up 400% to 500% in the last few months".
This depicts that it's a scalding market that's booming with investments. Moreover, the industry got a significant push when Facebook announced it would change its official identity to Meta. Facebook told the world that they are entering the metaverse, and with this giant leap in their approach, they'll try to change how the world functions.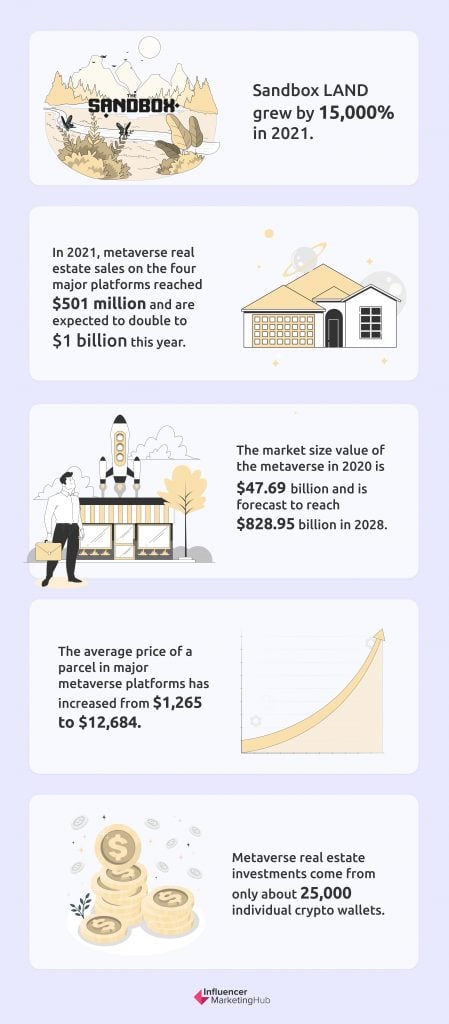 The metaverse real estate market gradually registered huge investments from celebrities, big brands, and many big investors. MetaMetrics Solutions said real estate transactions on the four leading metaverse platforms reached $501 million in 2021 and $85 million in January 2022. MetaMetrics Solutions also anticipates that sales may surge to almost $1 billion this year at this rate.
Exponential Growth
For instance, Decentraland's first LAND auction was held at the Terraform Event in December 2017. Back then, a parcel only cost $20 on average.
But in 2021, those same parcels were sold for over $6,000 each. The most expensive piece of real estate Decentraland sold was for $2.4 million at the beginning of 2022.
However, it remains behind the most expensive metaverse real estate deal ever. In 2021, a group of developers named Republic Realm came into the limelight by acquiring a parcel of land in Sandbox for $4.3 million. Such purchases highlight the growth of metaverse real estate in the past few years. 
Many real-world brands have also shown interest and started promoting themselves in the metaverse. For example, KFC plans to enter the metaverse by opening a virtual restaurant in Decentraland.
Similarly, HTC is partnering with Decentraland to open a virtual showroom for its new product, the HTC Exodus 1s. 
What is Driving the Metaverse Real Estate Market? 
The growing popularity of cryptocurrency and mixed reality is one of the key reasons for the global growth in the metaverse real estate market. The transition of VR into a more diverse reality allows us to read virtual environments by deciphering tags and annotations.
Customers can now visit virtual metaverse plots instead of physical locations. On top, the medium of a transaction to acquire digital assets in the metaverse is cryptocurrencies like NFT, bitcoin, and Litecoin, which further attract the end users.
Innovations
The relatively new approach in this sector, known as 'metaverse mortgage,' is another driving factor. One of the first metaverse mortgages was completed by TerraZero Technologies for a client purchasing virtual property in Decentraland, an Ethereum-based metaverse platform.
TerraZero explained that they analyzed their client's future planning and business growth prospects, and upon due satisfaction, they bought the parcel of land on the client's behalf. A thing to note here is that, as in the real world, the land remains titled to TerraZero until the borrower repays the amount.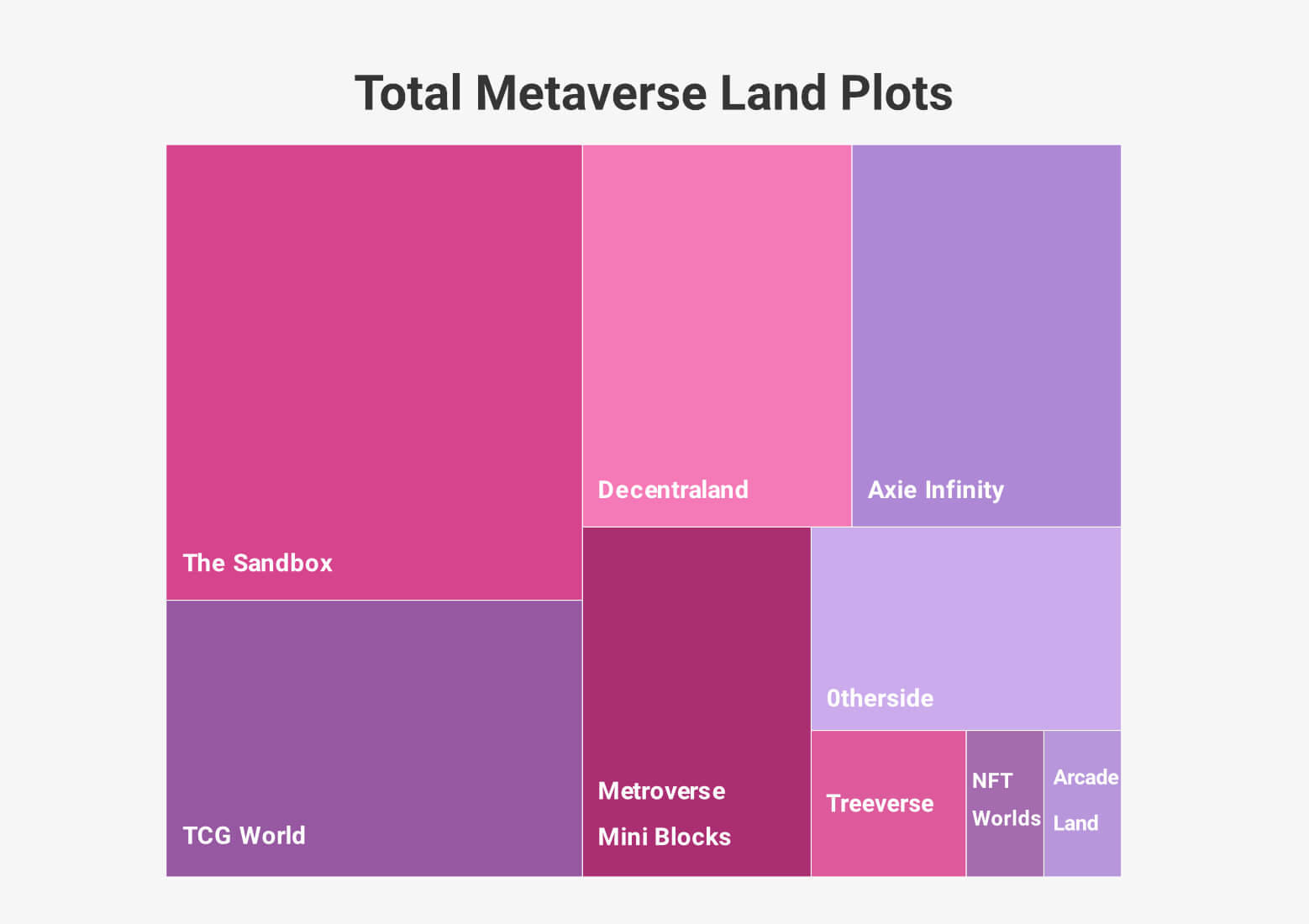 Therefore, it's safe to say that the driving factors of metaverse real estate are also under development. As new technology and ideas progress, changes in real estate fundamentals in the metaverse are expected, resulting in further changes in this market. 
Hindrances on the Way of the Virtual Real Estate Industry 
One of the key challenges this market faces is a lack of awareness among people. The general public is still unfamiliar with terms like 'metaverse' or 'virtual reality,' let alone digital assets or cryptocurrency. As a result, it becomes difficult to explain the concept of metaverse real estate and its potential benefits.
The truth that further compounds this challenge is that most people are skeptical about investing in something they don't fully understand.
Uncertainty and Monopoly
Another challenge this market faces is the uncertain regulatory environment. Cryptocurrency and digital assets are not yet regulated in many countries. Thus, making it difficult to do business in this space.
In the current scenario, there's a hold of only a few companies, namely Decentraland, The Sandbox, CryptoVoxels, and Somnium Space, also known as the "Big Four," in the metaverse real estate. The investment in such aristocratic conditions becomes even more expensive. Due to the monopoly of the Big Four, prices are set according to their interests and not users. 
So, from an end user's perspective, buying a piece of land that can't be used physically becomes much riskier. The probability of such an investment getting converted into profit further remains uncertain. 
Valuation
The valuation of the lands in the metaverse real estate is another issue. Land valuation is one thing that helps predict an asset's future value. But in the virtual world, assigning value to land remains a question as the scarcity of land is artificial, and future value can not be quantified. Further, the nature of cryptocurrencies is volatile, which in turn adds volatility to the value of the land. Until these issues persist, real estate growth in the metaverse will remain thwarted.
Parting Words
However, saying that metaverse real estate possesses only risks will be an understatement. The digital world undoubtedly can leave you out of nowhere and waste all your money within seconds. But at the same time, it holds the potential for a future where digitalization is seen as the new normal. Therefore, it can be said that the current state of metaverse real estate is a mix of both opportunities and challenges.