How do we create a sustainable future? Experts, governments, policymakers, journalists, and environmentalists have been asking this question for years. While there are many different opinions on the matter, everyone agrees on the need for sustainable infrastructure. 
Sustainability has become an important question because the development we humans have enjoyed for the past century is now threatened by climate change. How we produce and consume energy, travel, and build our homes and cities has contributed to greenhouse gas emissions causing the Earth's temperature to rise. 
According to the OECD report, Financing Climate Futures, the world's energy, transportation, construction, and water infrastructure produce over 60% of current greenhouse gases. We must drastically reduce these emissions to avoid catastrophic consequences like extreme weather events, rising sea levels, and species extinction. 
However, bridging the gap between what we currently have and what is required for a sustainable future has proven to be a daunting challenge. Despite this, it must be met to ensure our planet's and its inhabitants' sustainability. 
So what exactly is sustainable infrastructure, and how can it help us bridge the gap? Read on to find out. 
What is Sustainable Infrastructure? 
Sustainable infrastructure pertains to the cultivation of tangible and intangible frameworks that can satiate our exigencies of the contemporary era sans jeopardizing the capacity of our progeny to fulfill their own requisites.
For infrastructure to be sustainable, we must design and build it using materials that can be reused or recycled, use renewable resources, generate less waste, and emit fewer pollutants. It must also adapt to changing conditions and withstand the effects of climate change. 
Further, the infrastructure must meet the UN SDG 9, which calls for "resilient, inclusive, safe, affordable and sustainable infrastructure systems" that support "sustainable industrialization and foster economic growth."
Why Do We Need Sustainable Infrastructure Development? 
We all know that our world is in trouble. Climate change, species extinction, and an overwhelming amount of plastic in our oceans are just a few of our daily problems.
It's daunting and can feel like there is nothing we can do to make a difference. But sustainable infrastructure is one way we can start bridging the gap. By designing and building structures that consider the environment and the needs of future generations, we can create a foundation for a more sustainable future. 
Moreover, sustainable infrastructure development is not only necessary to protect our environment, but it also has the possibility to create jobs, spur economic growth, and improve our quality of life.
A World Bank study, Lifelines: The Resilient Infrastructure Opportunity, found that every dollar spent on low-carbon infrastructure can yield up to four dollars in economic benefits. According to the report, we can save about $4.2 trillion by investing in resilient infrastructure.
More reasons that support the need to invest in sustainability are – 
Climate change:
The global average temperature in 2021 rose to 1.1°C. The temperature is more than the pre-industrial baseline. The Intergovernmental Panel on Climate Change (IPCC) comments that if the temperature keeps increasing at this pace, we won't be able to limit the temperature to 1.5°C by 2030.
If we don't take action now, stopping human-induced global warming will not be possible. This would have catastrophic consequences, including extreme weather events, rising sea levels, and species extinction.
Climate tipping points like the loss of Arctic sea ice, the Amazon rainforest, and the Greenland ice sheet could be crossed, leading to even more extreme and irreversible changes. Therefore, climate change has become the number one reason for the need to invest in sustainable infrastructure development.
Urbanization:
Cities are growing at an alarming rate, and on an estimate, by 2050, more than 68% of the world's population will live in urban areas. This dramatic transformation raises many questions about the future of our cities and how we will manage their growth. What impact will urbanization have on our environment? How will it affect our economy? And what challenges will we face in terms of infrastructure and public services? 
These are just a few critical issues we must address as we grapple with this global trend. Sustainable infrastructure can be one essential and common answer to all these problems. If we develop sustainably, we can mitigate the negative impacts of urbanization and create more livable, efficient, and resilient cities.
Digitalization:
IoT, big data, and AI are some of the most critical drivers of digitalization. Digitalization is undoubtedly a boon for the entire world, but as we become increasingly digitalized, we also become more reliant on technology. While it gives us access to endless information and resources, it makes us vulnerable to cyber-attacks and data breaches. 
To protect ourselves from these threats, we need to build infrastructure that is secure and resistant to attacks. This is where sustainable infrastructure comes in. By design, sustainable infrastructure considers future generations' needs and the latest technological advances. It will be able to withstand environmental and societal changes, making it more resilient to shocks and disruptions. 
Increasing population:
With the world's population projected to reach 9.7 billion by 2050, we must find more efficient ways to use our limited resources, including water, energy, and even food. 
Using resources more efficiently and incorporating renewable energy into our infrastructure can help reduce resource scarcity and protect our environment for future generations. Such sustainable development is necessary to protect our environment and ensure future generations can access essential resources. 
Benefits of Sustainable Infrastructure 
Sustainable infrastructure development is necessary to protect our environment and ensure future generations can access essential resources. There are many benefits of sustainable infrastructure, including –
Reduced carbon footprints 
As per American Progress, investing in clean energy, transportation, and green infrastructure can cut more than estimated 800 million metric tons of carbon pollution in 2030. This is the equivalent of taking 175 million cars off the road. Moreover, carbon is the biggest enemy when it comes to climate change. So, by reducing our carbon footprints, we can help mitigate the effects of climate change. 
Conserve energy 
Sustainable infrastructure can help us conserve energy by using resources more efficiently. For example, by investing in solar panels or wind turbines, we can generate clean energy that doesn't produce carbon emissions. In addition, we can design sustainable buildings to be more energy efficient, which means they use less energy and water, resulting in lower utility bills. 
Water security 
Earth is made of 70% water; we all remember learning this figure in the school, but most of us still need to remember that only 3% is drinkable. But, according to WorldAtlas, out of this 3% of fresh water, we only have access to 31%. The rest, 69%, is stored in glaciers or ice caps in regions like Antarctica and Greenland. Therefore, we must focus on water conservation to ensure descendants can access clean water. 
One way we achieve this is by investing in sustainable infrastructures, such as water treatment plants that recycle water or rainwater harvesting systems that collect and store rainwater for later use. Ensure that infrastructure legislation provides incentives and support for resilient natural and nature-based solutions. 
Sustainable drinking water should be a right, not a luxury. Everyone has the right to clean water, yet many people in developing countries still need access to it. Protecting and enhancing that access is vital for both poverty alleviation and economic growth. We must ensure consumers and communities can afford clean water by incorporating policies at the state level in each country. 
Improved air quality 
Pristine air is something we all want to breathe, but unfortunately, it has become a luxury today. Air pollution is among the leading environmental causes of death, responsible for 7 million premature deaths yearly, according to the World Health Organization. Investing in sustainable infrastructures, such as public transportation and electric vehicles, can help reduce CO2 production. 
Not just outdoor but indoor air pollution can also be effectively tackled by sustainable infrastructure. Green buildings are becoming increasingly popular as it helps to filter out harmful pollutants and provide occupants with clean air to breathe.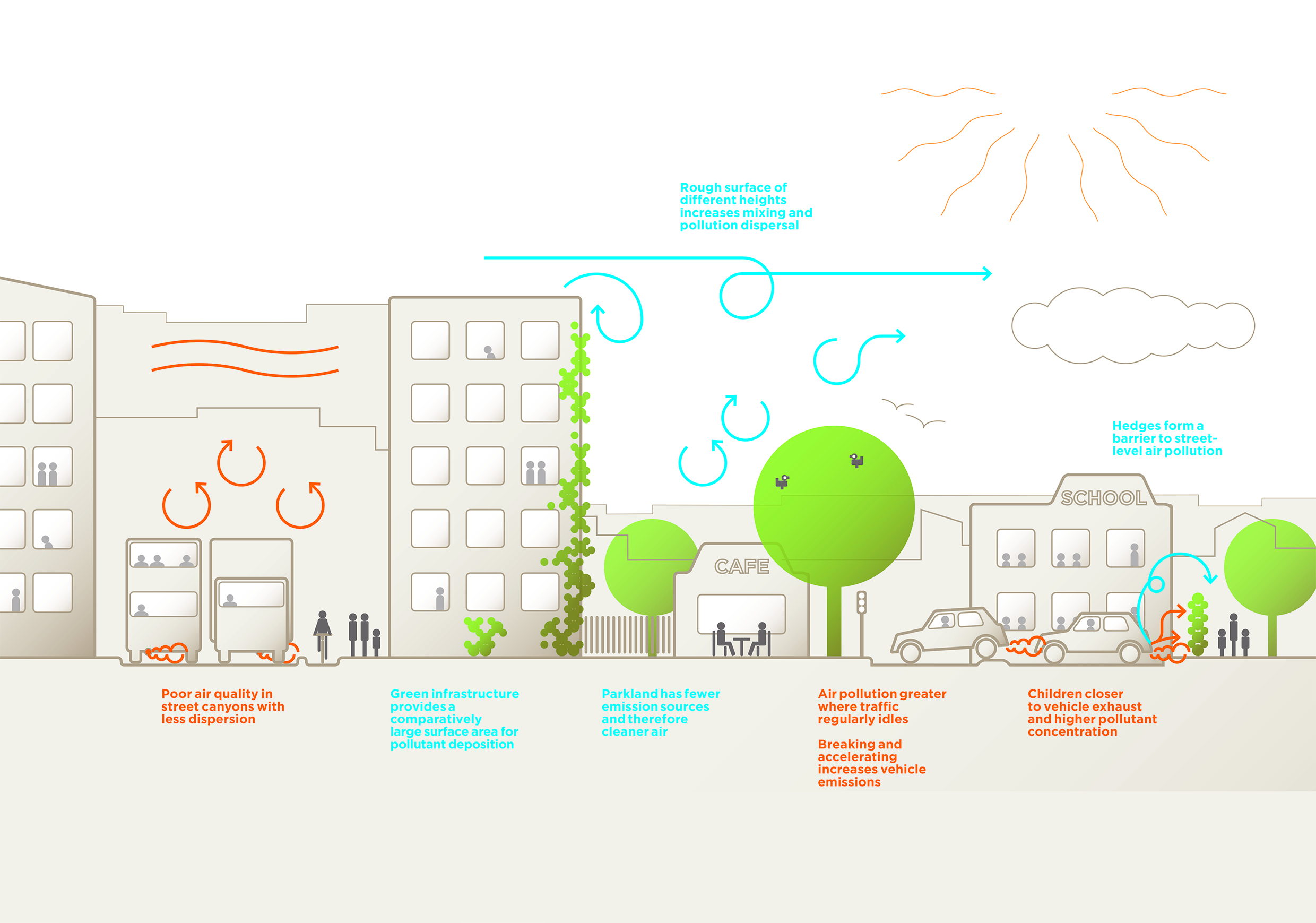 Protect biodiversity 
Biodiversity is paramount for the health of our planet. It helps provide us with food, clean water, and air. It also helps regulate the climate and provides recreation and tourism opportunities. Unfortunately, human activity has put a strain on our planet's biodiversity. According to World Wildlife Fund, we have lost 68% of the world's wildlife since 1970. Building sustainable infrastructures, such as protected areas and green spaces, can help preserve our planet's biodiversity. 
Protect ecosystems 
Coral reefs, mangroves, and seagrasses are just some of the ecosystems that play an essential role in our planet's health. They help to regulate the climate, provide us with food and clean water, and protect against floods and storms. But human activity has put these ecosystems at risk. 
Sustainable infrastructure can help to preserve these ecosystems by, for example, investing in mangrove replanting projects or building artificial reefs. We can also think about other
solutions like planting trees in large amounts. Trees are like the lungs of the Earth and play a critical role in reducing greenhouse gas emissions and combating climate change. 
Create green employment 
The infrastructure we're discussing here can become a reality only if we have enough workforce. Sustainable infrastructure requires a skilled workforce for development, construction, and maintenance. This presents an opportunity to create green jobs and help combat unemployment. Sustainable development projects can help to employ a wide range of people, from architects and engineers to construction workers and environmental scientists. 
Spur green economic growth 
A sustainable or low-carbon economy is another concept we can achieve if we consider building our infrastructure sustainably. Maintaining and improving infrastructure is essential for economic growth. Sustainable infrastructure can help to reduce the costs associated with climate change, such as damages from floods or heat waves. It can also help to create new businesses and industries. 
Can Sustainable Infrastructure Investments Help?
UN Secretary-General António Guterres says, "Infrastructure investment is a key tool for improving productivity, stimulating economic growth, generating decent jobs, addressing inequalities, and building resilience. But infrastructure will only deliver on these objectives if sustainability is embedded at its core, increasing society's resilience while reducing climate risk". 
Sustainable investments are those that take into account environmental, social, and governance (ESG) factors. In other words, they consider the impact of a company or project on people and the planet, as well as its financial performance. The good news is that there is an increasing appetite for sustainable investments. According to Global Sustainable Investment Review, in 2018, global sustainable investment reached a record high of $30.7 trillion. This represents a 34% increase from 2016.
If we invest in sustainable infrastructure, not only we gain all the benefits mentioned above, but we will also help to finance the Sustainable Development Goals (SDGs). These are a bunch of 17 goals that all United Nations Member States embraced in 2015. The SDGs cover various topics, from poverty and hunger to climate change and gender equality. Sustainable infrastructure can help us achieve these goals. 
For example, sustainable public transportation investments can help subside greenhouse gas emissions and combat climate change (Goal 13). Investments in renewable energy can help increase access to energy and spur economic growth (Goal 7 and Goal 8). Additionally, green building investments can help create green jobs and improve people's health (Goal 11 and Goal 3).
Establishment of SIP
Furthermore, in 2018, the Sustainable Infrastructure Partnership (SIP) was established as a platform for promoting and assisting integrated infrastructure planning and development. The importance of infrastructure for the 2030 Agenda for achieving sustainable development goals was recognized by SIP. 
By identifying how various infrastructure systems, sectors, phases, and governance structures connect, SIP uses a lens of interdependence to examine how they all interact. This approach can potentially increase infrastructure development's societal, environmental, and economic advantages. 
4 Ways to Finance Sustainable Infrastructure 
The World Bank report, Mind the Gap: Time to rethink infrastructure finance, says an estimated $2.6 trillion will be needed annually through 2030 to meet the SGDs and achieve carbon neutrality by 2050. A sustainable framework can help close this gap. 
There are many ways to finance sustainable infrastructure projects, including – 
Public funds
:
Sustainable infrastructure projects can be financed with public funds, such as taxes, fees, and charges. For example, governments can use a road or bridge toll to finance the construction and maintenance of the road or bridge. 
Private sector investment: 
The private sector can also invest in sustainable infrastructure projects through equity financing, debt financing, or philanthropy. 
Sustainable development funds:
These private equity funds invest in companies and projects with a positive environmental or social impact. The Sustainable Development Goals Fund (SDG Fund), established in 2014, is one such fund that organizes integrated and multidimensional joint programs to support sustainable development activities. 
Green bonds:
These are a type of debt instruments used to finance sustainable infrastructure projects. They are issued by governments or quasi-governmental organizations and backed by the issuer's full faith and credit. The proceeds from green bonds are utilized to finance projects with environmental benefits, such as renewable energy, energy efficiency, and pollution abatement.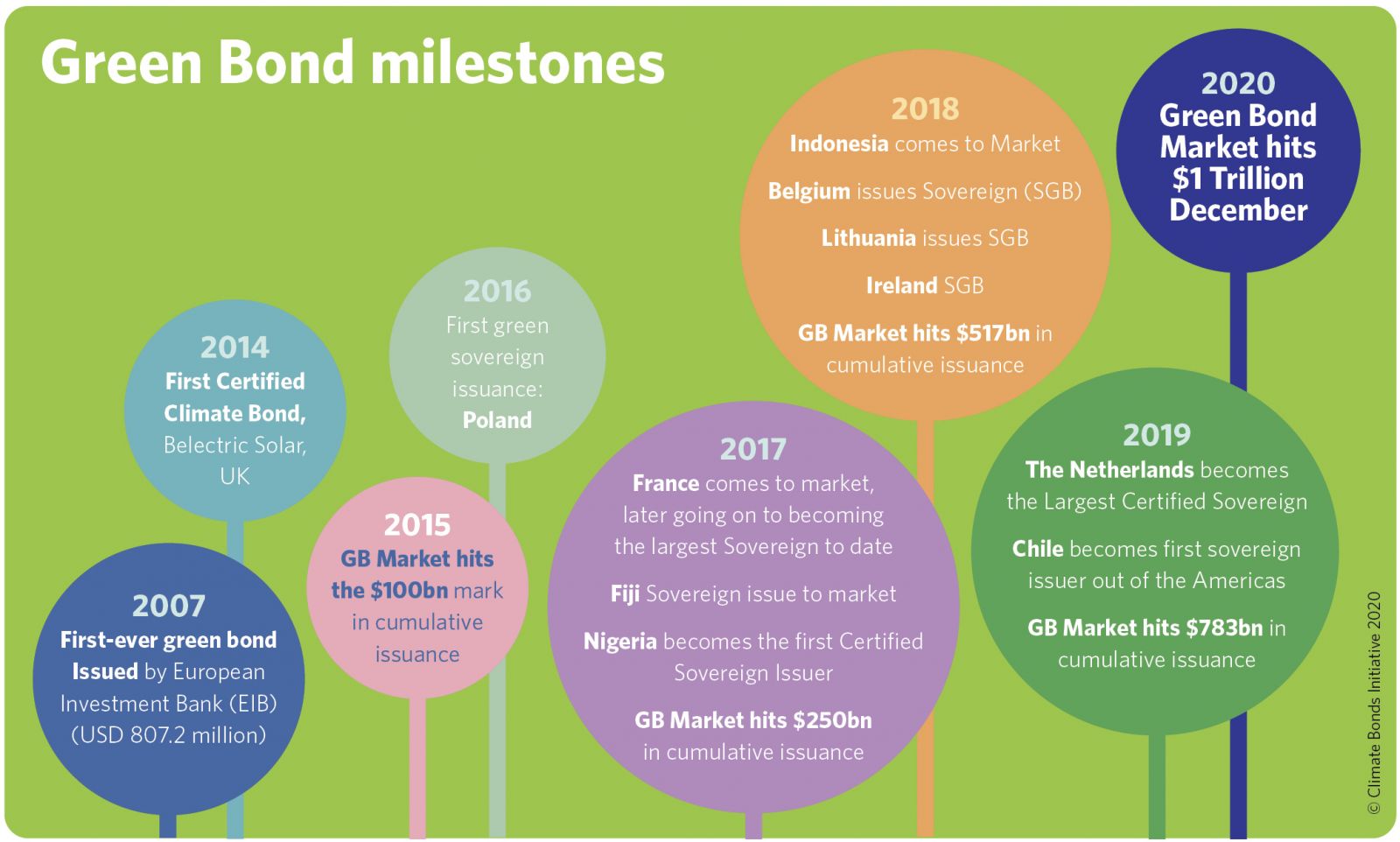 Furthermore, organizations like OECD, Multilateral Development Banks, and G20 shifted their focus on sustainable finance long ago. These organizations now work with the government and financial institutions to support sustainable infrastructure projects.
In recent years, numerous other organizations, including the Sustainable Development Investment Partnership (SDIP), Private Infrastructure Development Group (PIDG), financial intermediaries, NGOs, and a plethora of others, have concentrated on this problem. 
Therefore, ways to invest in sustainable infrastructure exist, and we all can revolutionize it in the future. More options will become available as more organizations and individuals focus on ways to make infrastructure sustainable. 
The Three Core Objectives to Promote Sustainable Infrastructure
Raise awareness about the importance of infrastructure for the 2030 Agenda:

The first core objective is to raise awareness about the importance of infrastructure for sustainable development. Sustainable infrastructure is the backbone of sustainable development and is essential for achieving sustainable development goals. 

Assistance

: There's a need to assist states, territories, and municipalities in developing and sharing new & existing normative and technical guidance and tools

for integrating sustainability into infrastructure planning, investment, and delivery. This will promote innovation not only in developed countries but in developing countries as well.
Strengthening developing nations' technical and institutional capacity: 

To embrace integrated infrastructure development strategies to achieve the SDGs, the need to help and guide developing countries is crucial. Sustainable infrastructure delivery needs investment in technical and institutional capacity development of local governments, the private sector, and civil society. 
Also, some low-income developing countries (LIDCs) don't have access to even the most basic infrastructure and services. Strict policy formulation and implementation can help these countries "leapfrog" to more modern and sustainable infrastructure.
If the institutes and technology of a nation witness advancement, it can help improve social cohesion and inclusion by providing access to essential services, such as clean water and sanitation, healthcare, education, and housing. 
Sustainable Infrastructure Development in Action
Sustainable infrastructure development is being piloted and implemented in many ways worldwide. Following are some countries that display sustainability at their best 
Singapore 
Singapore has made significant progress in sustainable infrastructure and is known as a model city for sustainable development. Sustainable features have been built into almost all new infrastructure projects, such as using solar panels and greywater recycling systems in buildings. 
The country has also developed an extensive network of green spaces, including parks, gardens, and nature reserves. In addition, Singapore has invested heavily in public transportation, with an extensive Mass Rapid Transit (MRT) system that helps to reduce reliance on private vehicles. 
The Bishan-Ang Mo Kio Park in Singapore's north is an excellent example of what Singapore focuses on. The park, part of the Active, Beautiful, and Clean Waters Program (ABC Waters) initiative by the Public Utilities Board (PUB), is in Singapore's heartland. 
ABC Waters is a long-term project to transform Singapore's water bodies from drainage and water supply systems into vibrant new spaces for social bonding and enjoyment. Soren Holm Johansen, Group Executive Director at Ramboll Group, who oversaw the project, said, "The concept of liveable cities must be demonstrated in a practical format, and Bishan – Ang Mo Kio Park is a symbol of what the possibilities are."
Kenya 
Population density is a big challenge in many African cities, which is why Kenyan architects are looking to build vertically. In the country's capital, Nairobi, a new mixed-use development called The Pinnacle was under construction. The project would include office space, retail outlets, a hotel, and apartments for more than 3,000 people. 
Sustainable components such as solar panels and water harvesting systems were planned to be incorporated into the design of the buildings. But, the structure collapsed in 2021, and construction has not resumed.
The collapse of the building was unfortunate, but notice the idea behind the building and the initiatives of Kenya as a step in the right direction for sustainable infrastructure development on the African continent. 
The Pinnacle is just one example of how Kenya is working towards sustainable development. The country has also developed a master plan for an "eco-city" called Konza Technopolis. Located 60 kilometers from Nairobi, Konza Technopolis is being designed as a hub for technology and innovation, focusing on sustainable development.
When complete, the city can have a population of 200,000, drawing 17,000 jobs and generating $1.3 billion in gross regional product (GRP) and $400 million in annual wages for Kenya.
Denmark 
Bicycles are a way of life in Denmark, with more than half of the population using them for transportation daily. In the capital city of Copenhagen, the world's most bike-friendly city, bicycles outnumber cars by more than five to one. The country has an extensive network of bicycle paths and lanes, making it comfortable and safe for people to get around by bike. 
In addition to promoting cycling, Denmark is also working towards electrifying its transportation system. Danish companies are leading the way in electric vehicle (EV) technology, with several significant manufacturers headquartered in the country. According to CleanTechnica, EV sales have proliferated in recent years, accounting for more than 4.2% of EV share in total vehicles sold in the country. 
According to Reuters, Denmark is also a world leader in wind energy.  More than 47% of the country's electricity comes from wind turbines. Denmark has also set a goal of becoming utterly fossil-fuel-free by 2050, and it is well on its way to achieving that goal.
Building Better and Greener Is the Need for the Future
The United Nations Foundation tweeted, "There is no 'Plan B' because we do not have a 'Planet B.' We have to work and galvanize our actions." 
The message is loud and clear we need to think and work sustainably if we want a future on this planet. It's not just about development anymore; we must shift our thinking toward making it resilient and sustainable. When we build infrastructure, we must consider its whole life cycle, from design and construction to operation and maintenance. We should also view how it will be decommissioned or reused at the end of its useful life. 
We must move away from a linear "take-make-waste" model and towards a circular economy where we reuse, refurbish, and recycle materials and products. This will require a shift in our thinking about infrastructure development. We need to move away from seeing it as a one-time investment and instead think of it as an ongoing process of renewal and improvement.
We also need to move away from traditional siloed thinking and take a more holistic approach that only considers sustainability's economic, social, and environmental dimensions. Sustainable infrastructure development requires us to ponder the interconnections between different systems and how they can function together to create a more sustainable future.
Additionally, we need to engage all stakeholders in the planning and decision-making process to ensure that everyone has a say in the development of their community. 
If we can make these shifts in our thinking, we will be well on our way to creating sustainable infrastructure to help us meet the challenges of the 21st century.